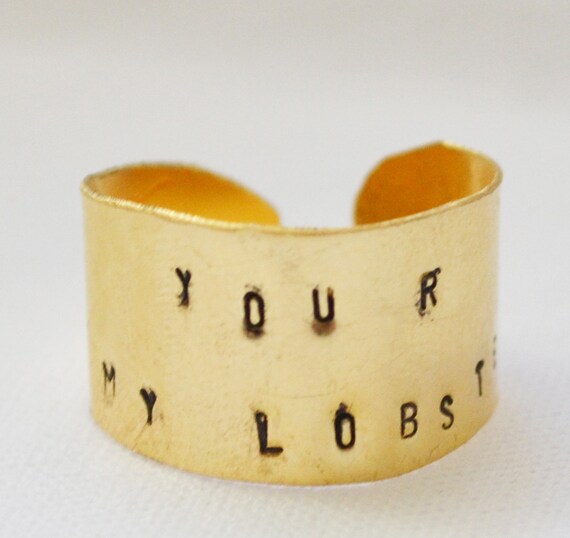 Update: Check your email to find out if you won!
Wide band, adjustable "Your My Lobster" Ring
Recently I had the chance to review a piece of handmade jewelry from a company called Anci Decor Jewelry. I choose an adjustable hand stamped ring with the quote "your my lobster." I've been wearing this ring for awhile now, it's super comfortable.
What does the ring mean? Well for anyone that used to watch the 90's sitcom Friends you'll know what this means!
For those of you who don't watch the video above. Basically in Friends Ross and Rachel are each others lobsters… they mate for life.
I love this ring and i'm so happy that I have a chance to give one away to one lucky reader!
Check out Anci Decor Jewelry on facebook, etsy, and their website
The Giveaway Part!! 
There are a number of ways to enter. All are listed below and if you tweet us know that you can tweet EVERYDAY to earn more entries! AND make sure you leave a blog comment. I have to know what size to send.